Drive repeat business, reduce friction
Successfully identifying your customers is key to repeat business, personalizing shopping experiences, and effective multi-channel marketing.
However, complex checkouts and password requirements are two of the top reasons for increased cart abandonment rate.
Simplifying the checkout process and using passwordless login can retain customer data for personalization and reduce cart abandonment, improving the user experience and boosting account creation conversion rates by up to 54%.
By default, Shopify provides a login form where your customers can sign up or sign in using email and password. It is not possible to easily integrate users across multiple channels or platforms (e.g., your own marketing website).
By adding SlashID Login to your Shopify store, your customers will be able to login to your store without having to create and remember passwords for an effortless shopping experience. We support all passwordless authentication methods like passkeys, social login, SMS and email links.
Control UX and branding
The SlashID login form is entirely configurable so you can choose which authentication methods to enable for your customers.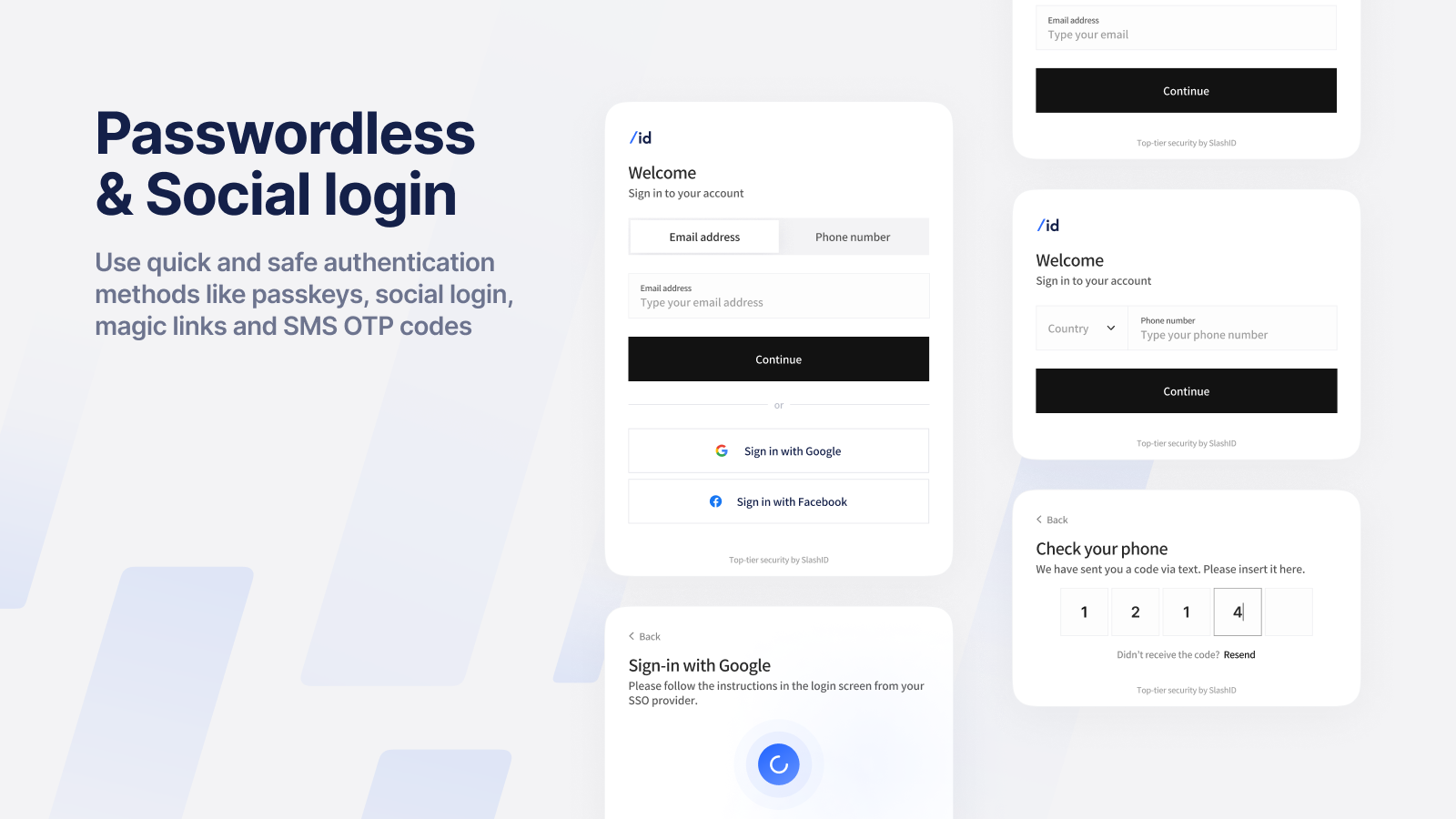 Additionally, you can customize the look and feel of the SlashID login form directly from the Shopify admin panel. This includes setting the color palette, logo, font family and text content to match your brand.
Try out the SlashID Login app:
Get a free SlashID account from our website
Install the SlashID Login app from the official Shopify store and configure it using our step by step guide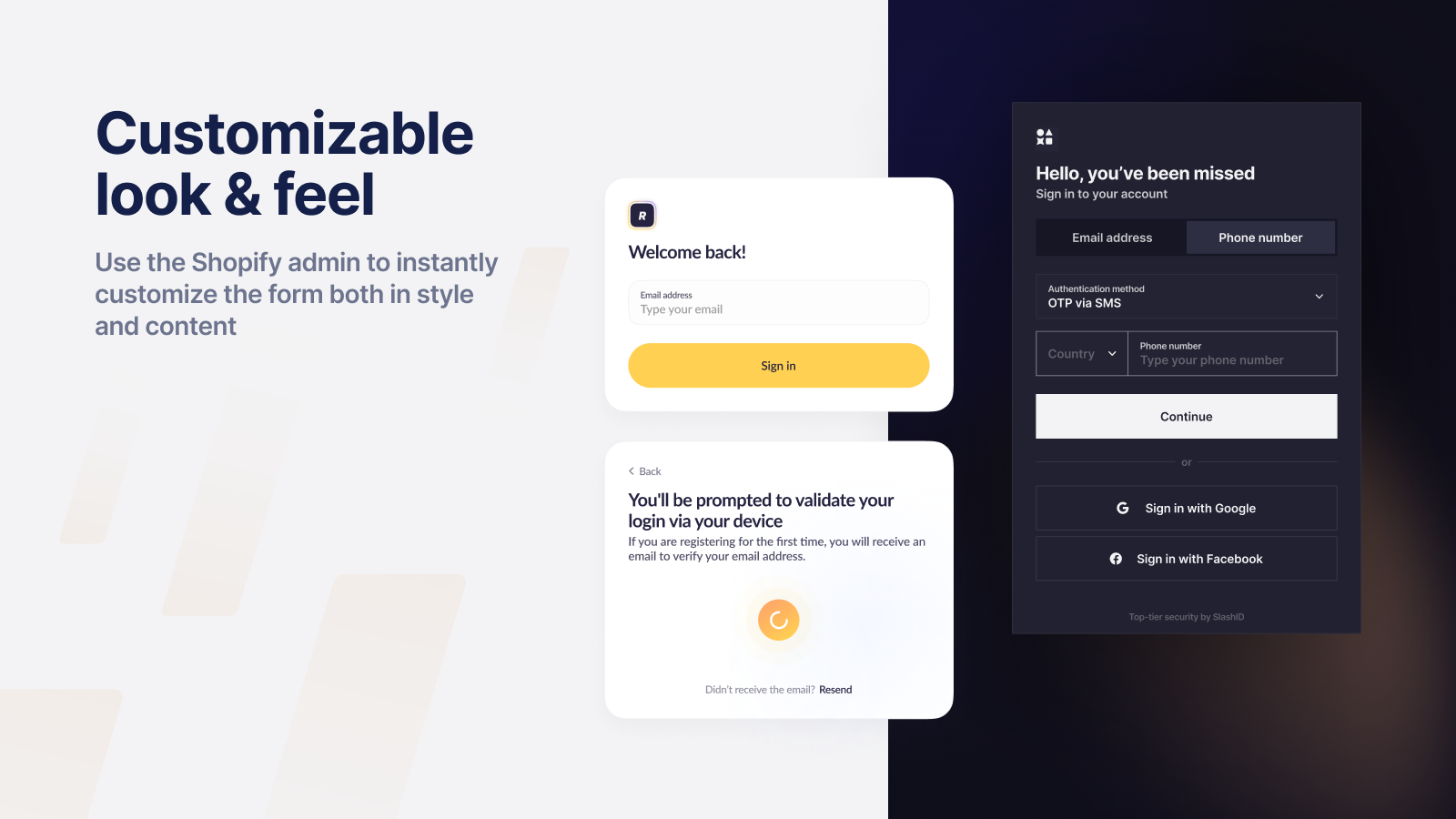 One login and user base across all your channels and products
The SlashID Login app is built on top of SlashID user tokens, which are exchanged for Shopify Multipass tokens in the background. This allows you to use SlashID's login across all your platforms, storefronts and webapps, so your customers can navigate between your own websites and your Shopify store without having to authenticate multiple times.
Without the hassle of repeated logins, your customers will benefit from the enhanced user experience with seamless transitions and continuity across different systems. It improves convenience, saves time, and reduces friction, ultimately resulting in higher customer satisfaction and engagement while maintaining a unified brand experience.
Add workflows and organizations to your Store
Through the SlashID Login App you can leverage modern features like Webhook and Organizations to customize the user journey, create complex users structures and orchestrate analytics and marketing workflows.
Try it out!
Give your customers the smoothest login experience with the SlashID Login app. Eliminate account recovery friction with passkeys and social logins, customize the SlashID login form with your branding and allow seamless transitions between your own platform and Shopify.
Ready to get started with SlashID? Get a free account here!
Is there a feature you'd like to see, or have you tried out the SlashID Login app and have some feedback? Let us know!